From the launch of cryptocurrencies, crypto exchanges, and crypto wallets to the growing popularity of non-fungible tokens and Metaverse, blockchain has become the backbone in shaping the technologies and offering them a rigid start. Till 2023, thousands of cryptocurrencies have launched; however, one of the new projects in the blockchain industry, "The Aptos Blockchain", has grabbed a lot of attention since its introduction. The Aptos blockchain has been in talk amongst many crypto enthusiasts and backed heavily by Venture Capitalists as it challenges other competitor coins regarding security and scalability.
In this guide article, we will study in detail, - what is Aptos blockchain? the Aptos token, Aptos crypto, Aptos layer 1b, and more.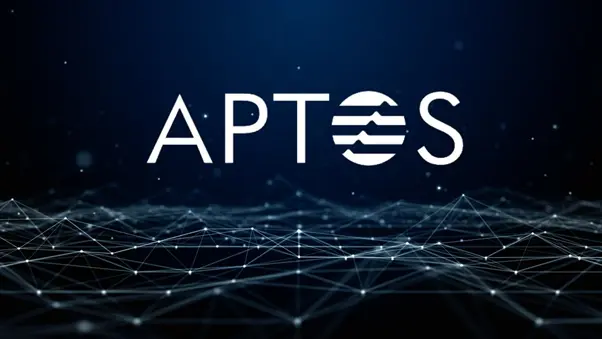 Introduction to Aptos Blockchain and Why it is Important?
Aptos blockchain is a layer 1 blockchain network that uses resource objects and a novel smart contract programming language called "Move" , to improve scalability. Aptos is a repurposed scalable Proof-Of-Stake blockchain initiative of abandoned Meta's web3 project. Using Proof-of-stake consensus, the Aptos blockchain can process more than 150000 transactions per second due to its high scalability and low latency feature.
Listed below are some benefits that make Aptos essential compared to other coins available in the market: -
Unique Consensus Mechanism –The unique BFT protocol used for the Aptos blockchain offers excessive speed making thousands of transactions possible within seconds.

Daily Use –Since the testnet offered in the technology is significantly fast, it could perform crypto-related tasks daily.

Unique Architecture – The combination of Move programming, block-STM technology, and BFT consensus sets it apart from other blockchains present in the market. It has benefited the blockchain owners to raise funding at a large scale, as Venture capitalists are always lookout for original and new technology in the market.

Strong and Experienced Development Team – The co-founders of Aptos Labs hold years of experience in creating crypto and other related projects. The founders have not only produced impressive work but also have a solid collective background in venture capitalism.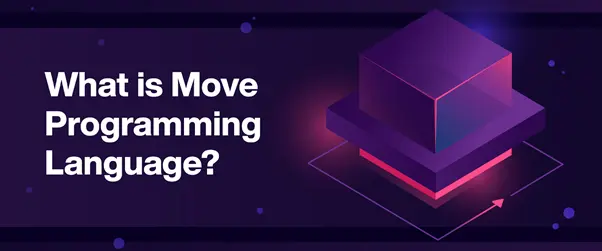 The Move is a new secured and correct programmable platform for coding blockchain-based applications for programmers. It provides verifiable and safe transaction-oriented computing by using executable bytecode language. The language also features a strong type system with linear runtime checks, resource checks, and formal verification.
The basis of the creation of Move is to ensure that assets remain with only one owner at a time and digital resources can be spent once. The language is said to be created by Facebook based on Rust for developing smart contracts and customizable transaction logic for the Libra digital currency.
What is Aptos Blockchain & How does it work?
Aptos is an L1 blockchain that offers users higher usability, security, and scalability. The blockchain constructed under the Rust-based programming language known as "Move", has successfully raised millions of dollars within a short period since it came live on Oct 2022. Aptos blockchain offers top-notch security features, a parallel execution engine, and a lower fee structure.
Aptos blockchain offers unique features over other layer1 blockchains available in the market. These features are listed as follows: -
Private Key Recovery –Under the Aptos blockchain, users rotate their private keys to safeguard their data from hackers. This feature makes users more theft-resistant and secure. Apart from users, validators within the blockchain can even rotate their consensus keys periodically.

Aptos Byzantine Fault Tolerance (Aptos BFT) consensus algorithm –Mainly, there are two consensus protocols that the Aptos blockchain follows. Aptos BFT and Proof-of-Stake, respectively, are the two-custom made consensus algorithms based on the HotStuff protocol.

Parallel transaction execution –This feature allows the Aptos blockchain to process multiple transactions instantly by utilizing block-STM smart contracts engine. Also, the speed of the transaction boosts as the whole of the chain within the consensus is inexorable by a failed transaction. The blockchain developers commit that the Aptos testnet can process 1,50,000 transactions simultaneously, which affects overall transaction fees and improve speed within the network.

Streamlined upgradability – With embedded on-chain change management protocols and modular architecture, the core developer team has emphasized the upgradability to make the transaction smoother and faster.
Who is behind Aptos?
Aptos is established by former META employees Avery Ching (CTO) and Mo Shaikh (CEO) in October 2022. Both co-founders hold years of experience working as senior blockchain engineer and developer in the industry. The team behind the Aptos blockchain consists of researchers , designers, PhDs, engineers, and business strategists . They are the original designers, creators, and builders of Aptos layer Diem.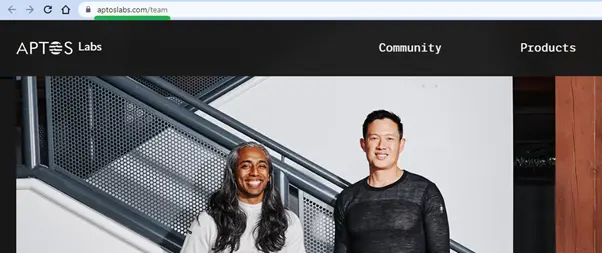 What is the APT token?
An APT token is the native token of the Aptos Platform. The APT token has significant usage in paying for transaction and network fees on Aptos.
Each transaction done on the network is chargeable and will be stated in Aptos tokens respectively. Validators will have the full right to maintain the Aptos network's transaction hierarchy by placing the peak value transactions at the top and minimal transactions at the ground level or even not considering them as per their wish. As a consequence, blockchain will be productive even though the system is entirely full. There would be one such scenario where the implementation of network fees will be there to keep par with the invested amount at node operation, hardware, and maintenance.
APT has another notable advantage as it can protect the blockchain by executing a proof of stake model and governing the voting on protocol and on/off-chain processes followed by it.
If validators want to check the validation of transactions, they must own at least a minimum quantity of staked API tokens. The trump card of being the validator is that they can freely decide what and how much to distribute amongst themselves and other stakeholders. Not only do validators have authority, but other stakers also have the authority to choose their validators with whom they want to stake their tokens and decide beforehand their benefits in case of an early split. After a certain period, rewards will be available and distributed to validators and stakers.
Currently, the reward rates for each stakers are 7% which is reviewed and evaluated at every epoch. But changes are seen accordingly as maximum staking pay-out falls up to 1.5% every 12 months until the value is reached 3.25% at the most. However, the situation can still change by governance voting.
Aptos Token Listing
On October 19th, 2022, at 1:00 UTC, Binance declared that Aptos (APT) would be enlisted on their exchange and trading in the APT token would start while withdrawals for the APT will initiate on 20th October 2022, at 1:00 UTC. The spot trading pairs accepted on the platform will include APT/BUSD, APT/BTC, and APT/USDT.
Where can I buy the Aptos ($APT) token?
MoonPay and Aptos partnered with each other to allow Petra wallet fiat on-ramps. This partnership has allowed users to buy APT using Mastercard, Google Pay, Visa, and Apple Pay. As of now, the APT token is tradable on the following crypto exchange platforms such as: -
Is Investing in Aptos a Good Idea?
Except for Sui , which uses Diem-based blockchain technology, the Aptos blockchain offers many promising features making it entirely different from other layer-1 protocols available in the blockchain industry. Considering network capacity and scalability, Aptos labs have done enough to compete with Solana and Ethereum.
As mentioned by the Aptos Explorers, the Aptos team's cooperation with private buyers and early investors collectively controls 80% supply of token money within the market. Apart from that, 800 million of the tokens are actively staked out of the total 1 billion supply, making it a good option for investment.
Nevertheless, Aptos blockchain has set a foundation for blockchain security and scalability using a revolutionary programming language known as Move. The technology is most likely to stay for decades and does have a solid foundation for the Aptos. Another aspect that makes Aptos perfect for future investment is the Aptos Lab founders possessing years of experience working in the blockchain industry and Meta (formerly Facebook). All this adds to the reputation and long-term success of the Aptos blockchain.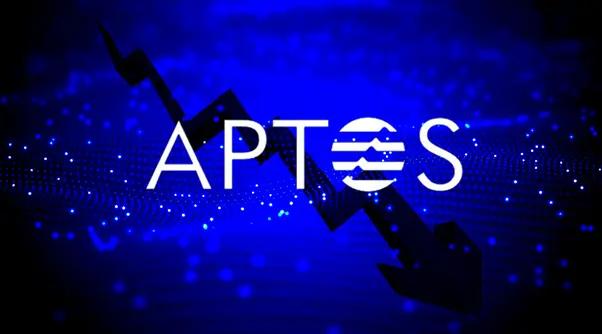 What Sets Aptos Different from Other Layer1 Blockchains?
Aptos blockchain holds unique characteristics compared to several other layer1 blockchain technologies available in the market. Let's, dig out some of the differences between other present blockchains and Aptos: -
Ethereum V/s Aptos –There is no doubt that Aptos has beaten Ethereum regarding speed, reliability, and scalability. It was made possible because Aptos operates on 16 CPU cores while Ethereum has only one CPU core making the hardware design more complex to compete.

Avalanche V/s Aptos – Aptos blockchain has outperformed Avalanche in testing conditions according to the collected reports. In the real world, Aptos took 0.3 seconds faster to complete transactions than Avalanche. Also, talking about TPS, Aptos can go around 130K to 160K, while Avalanche limits itself to 4500.

Solana V/s Aptos –Talking about speed, Solana and Aptos share similar speeds and reply on parallel engines. However, as far as reliability Aptos is more reliable, thereby beating Solana in high-performing layer1 blockchains available in the market.
Conclusion
To conclude, we can say that Aptos has gained a lot of attention from several notable crypto communities and Venture capitalists. Additionally, Aptos has successfully launched many projects and promised to deliver superior services in segments like Web3 Gaming, Web3 social media, and Web3 development. It is just a matter of time to see how the blockchain industry substitutes the competition offered by Aptos lab.
FAQS
1.How to buy Aptos?
Aptos (APT) is purchasable at a crypto exchange trading platform known as Binance. The trading of the Aptos token commenced on 19th October 2022, and withdrawals for APT were allowed from 20TH October 2022.
2.Does Aptos have a coin?
Aptos (APT) coin was available for purchase on 19th October 2022 on Binance, a crypto exchange trading platform open for users worldwide.
3.When is Aptos ICO?
Aptos (APT) was available for spot trading for users worldwide on 19th October 2022 and listed by Binance on their exchange.
4.Who is the founder of Aptos?
Aptos labs is established by Avery Ching and Mo Shaikh, while both hold years of experience working in Meta (formerly known as Facebook).
5.Is Aptos funded?
Aptos Labs is funded by Jump Crypto, FTX Ventures, a16z, Multicoin Capital, and Tiger Global, among many other capital ventures. The company has 28 investors from whom they have successfully raised $350 million.
6.What is the price prediction for Aptos in 2023?
As the demand and technological shift toward layer-1 blockchain scaling solutions rise in 2023, the Aptos token (APT) will likely increase its value.
7.Which wallet supports Aptos?
Native non-custodial wallets such as Pontem and Petra wallets suit perfectly for the Aptos ecosystem.
8. Why is Aptos dumping?
Whenever the token unlocks event occurs, the Aptos token (APT) price usually comes under pressure. This phenomenon occurs because early investors try to sell the unlocked tokens at a high profit.